Read Our

Latest News
A Summer of Awards!
Well done to The Kingfisher School who has picked up three new Bristol Healthy Schools badges.

June 2019
The school who has been recognised for it's excellent practice in delivering high quality PSHE lessons to students and has been awarded the Bristol Healthy Schools Award for PSHE.
The school was praised for it's leadership and investment in the best practice JIGSAW programme of study for PSHE, ensuring pupils have a lesson once a week in the subject.
Parents have expressed that they feel supported and understand what is taught in these lessons, being kept up to date with their child's progress in the subject.
July 2019
The school has been awarded the Food and Nutrition Badge by the Bristol Healthy Schools.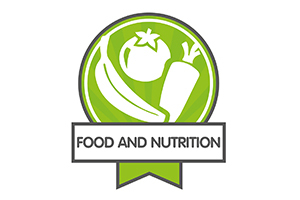 The school was praised for it's whole-school approach to food and nutrition, having a named lead for the topic, adhering to the National School Food Standards and ensuring some curriculum time is dedicated to teaching cooking and nutrition.
They highlighted it was great to see that the school encouraged parents and carers to get actively involved in cooking healthy meals, offering engagement workshops in cooking skills and 1-2-1 support where needed through a Family Link Worker. The observed that the school follows a clear Food Policy, which includes advice and guidance around healthy packed lunches and these lunches are monitored with free parent support to provide healthy alternatives.
They ovserved the school's iexciting taster sessions when new school menus are introduced and how they invite familes in for meals on special days like Mothers and Fathers day.
Great initiatives observed at the school:
The school has shown how it is tackling food poverty, by providing a free breakfast club, with 50 children currently attending.
The Breakfast Club was praised for being well promoted and providing only healthy breakfasts, with the school sports coach attending sessions ensuring opportunities for children to get involved with sports is available.
A special mention to our school cook who was seen as a core part of the school community passing her passion on to the children encouraging healthy food options through making food fun, shaping vegetables into animals and baking shapes into bread.
Another fantastic mention must go to all the staff who have helped intergrate planting into the curriculm, with a large plot of the school grounds available for vegetable planting and the fantastic fruit tree orchard project that has been implemented by the Woodland Trust, with the aim to plant 100 trees in total.
July 2019
The school is excited to have been awarded the Physical Activity Badge by Bristol Health Schools, being praised for taking a targeted approach, employing a sports coach to support pupils, promoting active travel with staff via the Modeshift STARS programme , integrating physical activities throughout the school day on top of the 2 ours a week per child and using sports to improve behaviour.
The coach lead gifted and talented programme on offer in the school was hightlighted and they liked the fact children had a say in the sports provision on offer with the breakfast club including fun physical games, lunchtime organised activities and a range of after school clubs for each year group.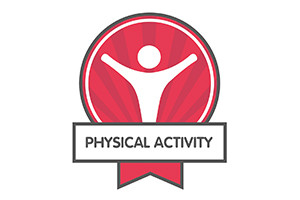 Principal, Kirsteen Craig, would like to express her thanks to all the academy staff, especially Colleen Rae for all her hard work and organisation in helping achieve these new awards.
Further information about the awards can be found on the Bristol Healthy Schools website: Read More