Read Our

Latest News
Dental Hygiene Workshops
The children of The Kingfisher School had a very busy day! As well as taking part in World Book Day 2019 events they were visited by trainee hygienists from Bristol Dental Hospital. Children were shown how to use disclosing tablets, which show up areas of their teeth that would benefit from more cleaning..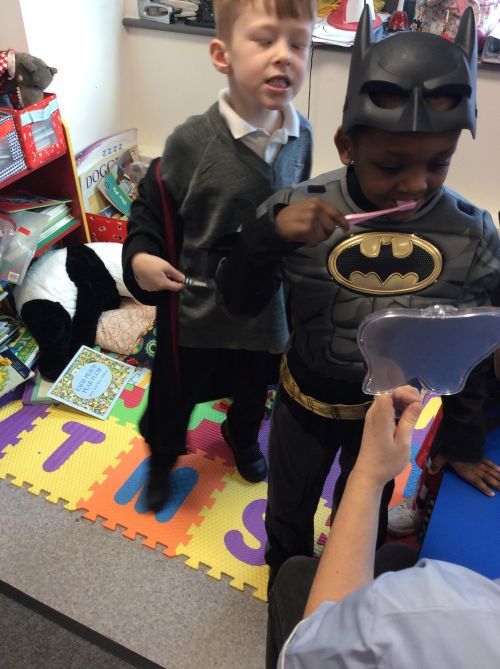 And even batman needs to clean his teeth!
Children were given a talk about the benefits of healthy eating, good dental hygiene and why it's important to visit the dentist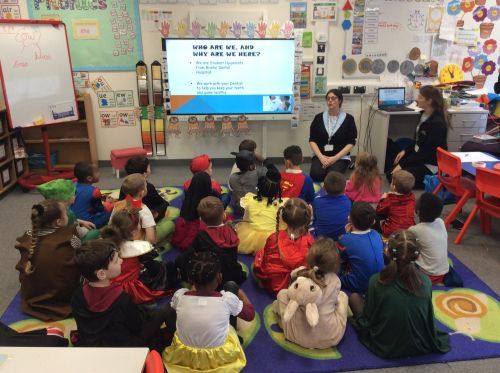 And were shown how to get into those difficult areas between their teeth to make sure they're extra clean!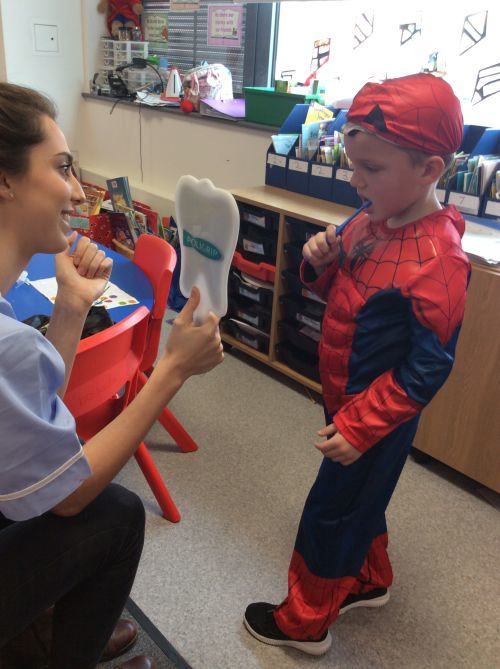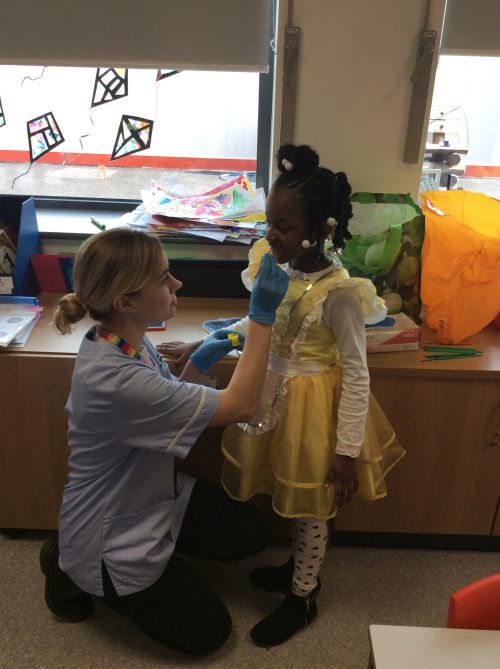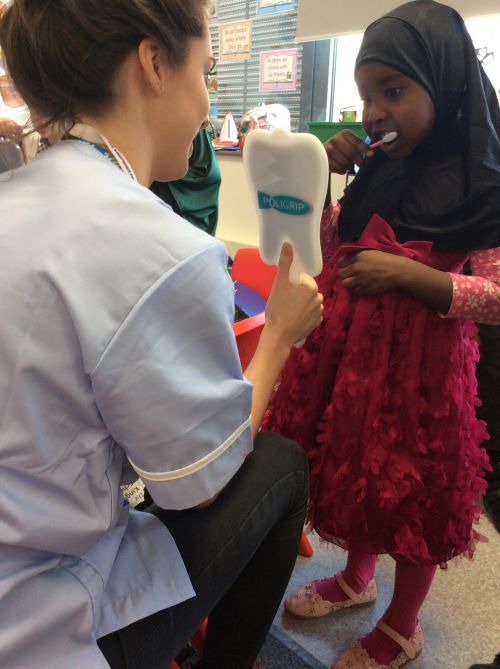 Many thanks to the hygienists for their time and enthusiasm today. The children enjoyed the sessions and learned the importance of good dental hygiene.